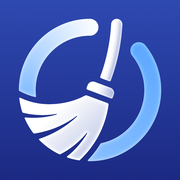 Frequently Asked Questions
How do I manually adjust my kids balances?
Parents can adjust balances by going to the "Balances" tab, and tapping the "Adjust Balances" button. You can either do a specific amount (including negative), or choose "Set to Zero".
Can I see a detailed history of earnings and adustments?
Yes! Go to the balances tab, and tap the history icon in the upper right.
How do I review chore proof photos?
Chore photos can be reviewed from the Chore Chart tab. Chores with a photo will have a little camera icon next to them. The icon will be bold for any photos you haven't seen yet, and a simple outline for any that you've already reviewed.
How do I add reminders?
Parents can add reminders from the Chores tab by editing the chore and scrolling to the bottom.
If I accidentally check off a chore, how do I undo?
Simply tap again on the checked off chore and it will be reversed.
How do I link additional devices to my household?
On the first device, open the Settings/Link Devices. This will bring up a sharing screen.
Install Chorsee on the second device
During the onboarding, choose "Join Household"
Your 6 digit household id should appear, tap on it. If not, you can manually type it in.